Welcome to the Friends of the North Carolina Library for the Blind and Physically Handicapped

Friends are Volunteers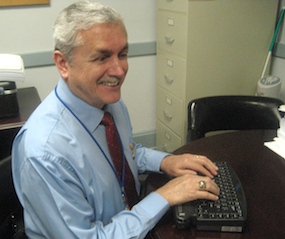 Friends are the volunteers who serve with passion instead of for paychecks. Friends are what make this country and its citizens great. Friends are organized and raise the funds we need to fulfill our mission. Friends are fun. Friends are the icing on the cake, the shoulder to lean on, and the people you turn to when you're in need. You can rely on a friend.
Friends of the North Carolina Library for the Blind and Physically Handicapped (FNCLBPH) passionately support the mission of the Library by providing financial support to augment the state and federal funding. In many ways, the Friends bring extra help when it's needed most. The Friends understand the importance of literacy for all blind children and adults in the state and take every possible measure to make sure anyone who wants to read can read.

Become a Friend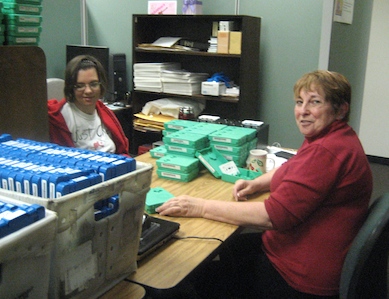 Thank you for visiting our site. Please read on to learn how you can become a Friend and participate in the work of the FNCLBPH, sharing the love of books with the blind and physically handicapped in North Carolina.
Through the links at the top of the page, you can easily
donate to the Friends
(online through PayPal),
become a Friends member
and
contact the board president
. We respond to all requests for information.
There are many ways you can support the Friends besides a financial contribution. We hope you'll find your place among the dedicated team we have working on the
projects
we do throughout the year. We are happy to provide information to you or to a family member who needs the services of the Library. We provide numerous ways to participate, and we appreciate donations of both money and time.
I look forward to getting to know you better.
Sincerely,
Eddie Weaver, Acting President